"We applaud Bed Bath & Beyond on this decision and look forward to returning as customers."
Another one bites the dust.
Bed Bath & Beyond reportedly dumped its Trump products, according to Shannon Coulter, leader of the #GrabYourWallet movement.
On Friday, Coulter tweeted out a screenshot of an email from the retailer saying that it stopped selling Trump products. Coulter forwarded the email, which was sent on March 29 by a #GrabYourWallet participant, to The Huffington Post. The Huffington Post has reached out to the retailer as well.
Below is a screenshot of the remaining ELK lighting item: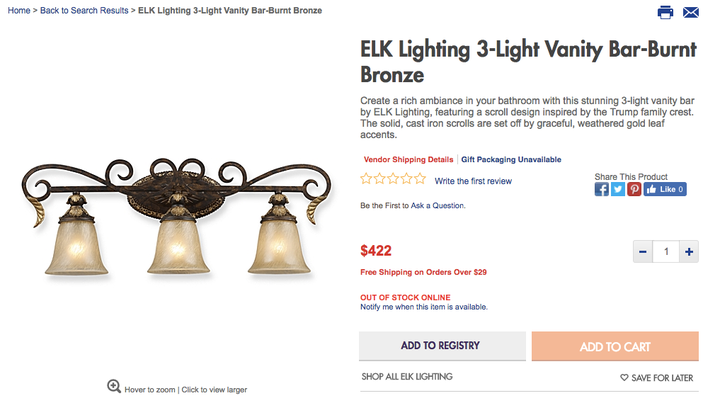 A search for Ivanka Trump diaper bags, which Coulter said disappeared on March 12, also produced no results: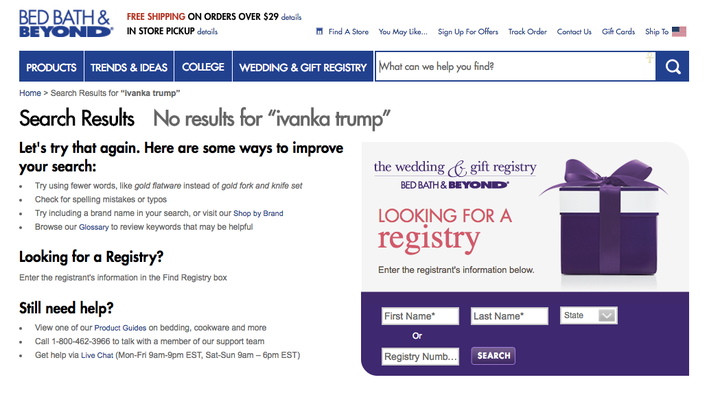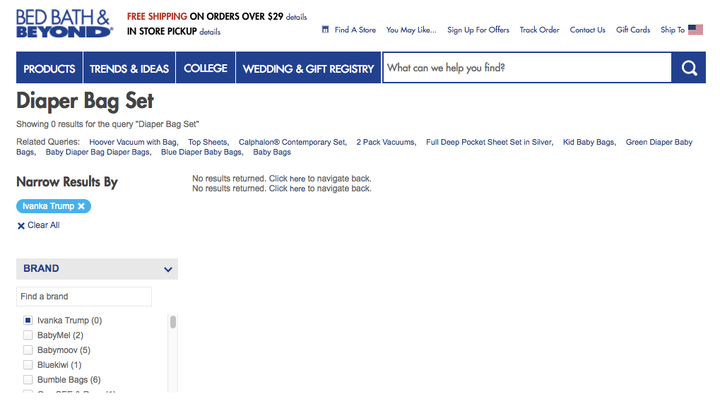 People on Twitter praised Bed Bath & Beyond's apparent decision:
Comments
comments