American-Arab Anti-Discrimination Committee writes to Bradley Cooper and Clint Eastwood requesting action as threat complaints triple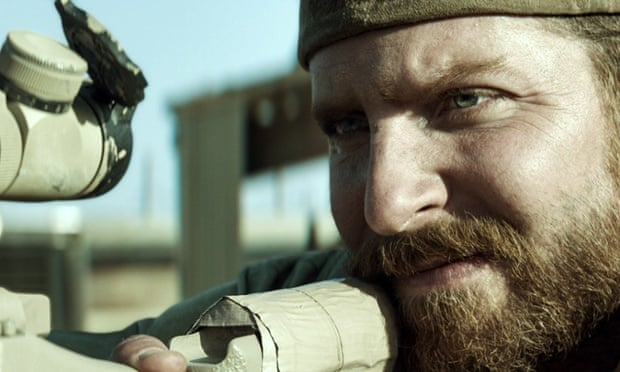 Abed Ayoub, the national legal and policy director for the American-Arab Anti-Discrimination Committee (ADC), told the Guardian that complaints from his organisation have skyrocketed the movie's wide release – and $90m box-office take, an all-time high for the month of January.
Advertisement
"The last time we saw such a sharp increase was in 2010, around the Ground Zero mosque," he said.
The ADC sent letters on Thursday to Cooper and Clint Eastwood, the director, imploring them to condemn the threats being made against Arab and Muslim Americans.
"We want Mr Eastwood or Mr Cooper to say, 'Don't use our film to promulgate hatred or bigotry. Don't use our film to push hate and bigotry, and use it as a platform for these racist views,'" Ayoub said.
"If they want to go further, they can say Arabs in America are just as American as the next person," he added.
Representatives for Cooper and Eastwood did not respond to requests for comment.
The tweets, especially the picture made by Khalek, garnered a backlash of their own. One response read: "That's not what you should've gotten out of the film. Idiots."
Actor Seth Rogen tweeted that the film reminded him of the Nazi sniper propaganda film showing in the third act of Inglourious Basterds. In Los Angeles, the word "Murder!" was spray-painted onto a billboard advertising the film.
Comments
comments