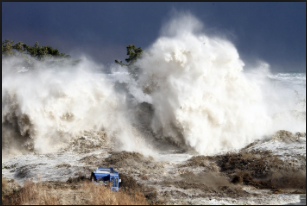 Report: Mega-Quake Would Destroy Big Portion Of Pacific Northwest – First Warning – Shepard Smith Reporting
The New York Quote A FEMA Official: Everything West Of Interstate 5 Is Toast!, Everything West Of Interstate 5 Is Gone!
Seismologists: Earthquake Unleash Colossal Tsunami
Report: First Sign Of Mega-Quake Will Be "Cacophony Of Barking Dogs"
Thousands Of Dogs Will Bark At Alert, Before The Ground liquefy In One Area & A wall Of Water Up To 100 feet High – Its Coming It is A Certainty!, The Question Is When?
The Pete Santilli Show broadcasts live on The Guerilla Media Network.  Please join us on the Guerilla Media Network broadcasting your favorite talk shows, political art and news 24/7.  
If you would like to express your opinions or concerns on the air during the live broadcast of The Pete Santilli Show, please call (218) 862-9829
Be sure to tune in to the Pete Santilli Show daily at 5:00-8:00 pm PST / 7:00 -10:00 pm CST / 8:00-11:00 pm EST.  Pete & his co-host Susannah Cole broadcast daily for 3 hours to discuss breaking news headlines, and interview some of our nation's most interesting patriots & controversial guests.
Please "LIKE", share and recommend this story..
Comments
comments